Dr. Amador broke new ground by appearing on PBS NOVA, ABC News and NBC Bravo.
Dr. Amador has also been featured nationally in his ongoing work as Bethenny Frankel's real-life therapist. Many of their sessions were/are broadcast on her NBC Bravo Television shows and more recently on NBC Bravo's RHONY." His regular appearances on each episode showed viewers how real-life one-on-one therapy sessions work, and how they can help people rise above issues ranging from childhood traumas to relationship problems.
Together with his clients he also appeared as a  couples' therapist on an ABC documentary "Marriage on the Brink" and on PBS Nova's "This Emotional Life".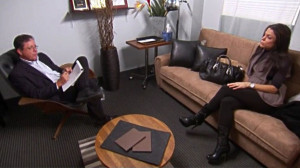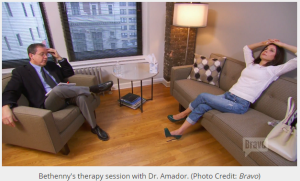 Recent appearances included:
Real Housewives of New York
CNN Tonight